TY BENTLI
Ty Bentli was named co-host of America's Morning Show in August, 2016. Bentli is joined by co-hosts Kelly Ford and Chuck Wicks every weekday on the NASH Country brand's engaging, high-energy morning show.
In addition to his morning show duties, Bentli and his entertainment radio partner Kerri Kasem report from high-profile Westwood One Backstage red carpet events, including the GRAMMYS, the American Music Awards, the Billboard Music Awards, the Hollywood Film Awards, People Magazine Awards, and other events. His friendship and rapport with celebrities and industry professionals have created many memorable moments on air, online, and backstage.
Over the years, Bentli has worked in a number of markets around the country and most recently hosted "Ty Loves New York" on 92.3/CBS New York. His other on-air gigs included drive-time positions at 104.3MyFM, Los Angeles; 103.5 Kiss FM, Chicago; and evenings at 94.9 The Bull, Atlanta; 102.5 KNIX, Phoenix; Big 98, Nashville; KJ97, San Antonio; and Alice 107.7, Little Rock. He also hosted "Ty Bentli's Neighborhood" on Hot 93.3, Austin. He was a member of Fox TV's Dish Nation in 2011, where he joined other radio personalities riffing on celebrity and pop culture, and did red carpet event reporting and specialty programming for NASH TV, MTV and VH1.
When he's not hosting on radio or television, Bentli can be found serving as presenter and host for the annual Muscular Dystrophy Association (MDA) Telethon, or volunteering as a mentor at South Central Youth Center "A Place Called Home."
He lives in Nashville with his wife and son.
KELLY FORD
Kelly claims Bourbon is her spirit animal.   She grew up in Kentucky and comes to America's Morning Show via New York where she was the first live voice ever heard on NASHFM 94-7, the first NASH station in the USA.  Prior to New York City, Kelly woke up country listeners in Denver for 20 years.  Along her country radio journey, she has won 3 CMA's, an ACM, a Marconi and most recently a Gracie Award.   Kelly is married to Scott who she calls her trophy husband.  Two boys, one teenaged girl, two doggies, 3 kitties and 5 chickens, including Hennifer Nettles and Reba Cluckentire, all call her Mom.
Follow along with Kelly's "KFo Diaries" on her Blog.
CHUCK WICKS
It's a long way from a potato farm in Delaware to the top of the country charts, but Chuck Wicks made the journey, and along the way has become quite the Renaissance man. A gifted singer, songwriter, devoted conservationist, triathlon competitor, Dancing with the Stars contestant and acclaimed broadcast personality, Wicks tackles his multiple passions with humor, heart and an impressive work ethic.
As co-host of America's Morning Show with Blair Garner, Wicks has proven he's equally skilled on either side of microphone.  Whether he's interviewing one of his country music peers during the popular show or delivering a new song from his latest album Turning Point, Wicks has earned respect as an impressive communicator and multi-faceted talent. "The days of being one dimensional are over," he says with a smile. Take opportunity and make opportunity. Why do just one thing if you have opportunities to do something else? Go out and do everything you can do. You only get one shot."
HANNAH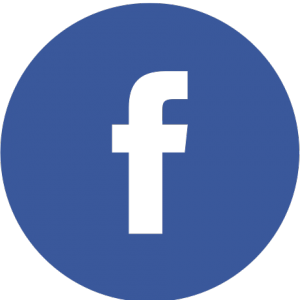 Country music has had my heart since my first trip to Nashville as a kid, where I met Garth Brooks in the parking lot after his show at the Grand Ole Opry.  (That might be the most Nashville sentence ever uttered.) I swore I would never wash my hand after I shook his! Unfortunately, that didn't last very long. 🙂 The Ryman continues to be one of my favorite concert venues with all of the history, tradition, and good ole country vibes! I've been working in radio right here in Peoria since 2005, and now I get to carry out my love of the Nashville life right here on 97.3 Nash FM with Ty, Kelly, and Chuck in the morning! We are able to bring the best of both worlds: while they connect us with our favorite country music stars and lots of laughs, I have your local connection to concerts, events, community, local and visiting artists, news and weather! You'll definitely see me at 99% of the shows here in Peoria and I'd love to meet you! I'll even share some of my favorite encounters with artists. (Ask me about the time I met Kip Moore- it's pretty embarrassing!) Even though I've lived in Peoria for over 15 years now, I'm originally from St. Louis, so if you're a Cubs fan, we can still be friends, but like…. Frenemies!